Security &
HIPAA
Encryption: All documents are encoded with 256 bit encryption before they are transmitted.

User authentication: All users receive unique user ids and passwords so that they can access their accounts.
Verisign certification: Verisign is the leading web certification authority in the US.
Confidentiality of user information: We do not sell or provide our user details to any other organization or entity.
Network security: There are stringent policies about access to the network.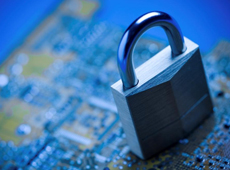 Server Location
The server is located on Verio, one of the top 5 internet hosting companies in the US. The server is certified to handle eventualities like fire, earthquake and power-failures. Physical access to the server is limited to authorized personnel only.

Millions of dollars have been invested to develop a "closed environment" that insures every document is tracked on an audit trial for 100% accountability.
Free
Trial
Call today for a free trial with no capital investment.
Call Us: 1-866-295-8583