Testimonial
For a complete list of our references and testimonials please call us toll free at
(866) 295-8583
or email us at
info@medicalarc.com
What clients are saying:
"Support is always right there if we have an issue of any kind - that type of customer service is impossible to find in this day and age!"
- Professional Pain Management Associates, PC - Suzanne Peirce
"From the first days of implementation, CBAY Transcription has offered attentive, personalized customer service and terrific value. The quality and turnaround are excellent, and they are always there when you need them, whether in person or by phone. They made start-up a breeze and understand the needs of a medical practice. I would recommend this company without reservation!"
- Surgical Care Associates, PC - Virginia McGeorge
"Have been doing business with CBay for several years. Their service and quality has been consistently excellent."
- Fares Surgical Assoc, PA - Sue Stout
"The turn-around is the best. I can pull reports the next day, therefore get my bills out faster, which allows me to get paid faster. Also the Customer service is the best."
- Maryland Orthopedics - Robin Henline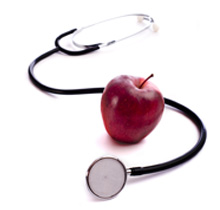 Among our thousands of dictating physicians include many top practices, universities, medical centers, and hospitals.

If you would like us to supply some references please contact us at:
1-866-295-8583 or info@medicalarc.com
Referral Partner
Program
Become a referral partner.
Click here for more details.
Free
Trial
Call today for a free trial with no capital investment.
Call: 1-866-295-8583